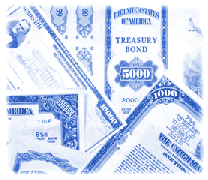 Welcome to FedInvest
FedInvest is a web-based application, owned and maintained by the Bureau of the Fiscal Service, intended for those Federal Agencies who have investment authority to purchase Government Account Series securities.
FedInvest allows Federal Agency Fund Managers to manage their portfolios by allowing Fund Managers to buy and sell securities, view account holdings, view transactions, view various reports, and download data. Our goal is to provide Federal Agency Fund Managers with a useful tool for managing their Federal Investments.
New user? You can obtain logon forms and instructions.
If you have questions or comments, you can e-mail us at FedInvestor@fiscal.treasury.gov or you can call us at (304) 480-5151.